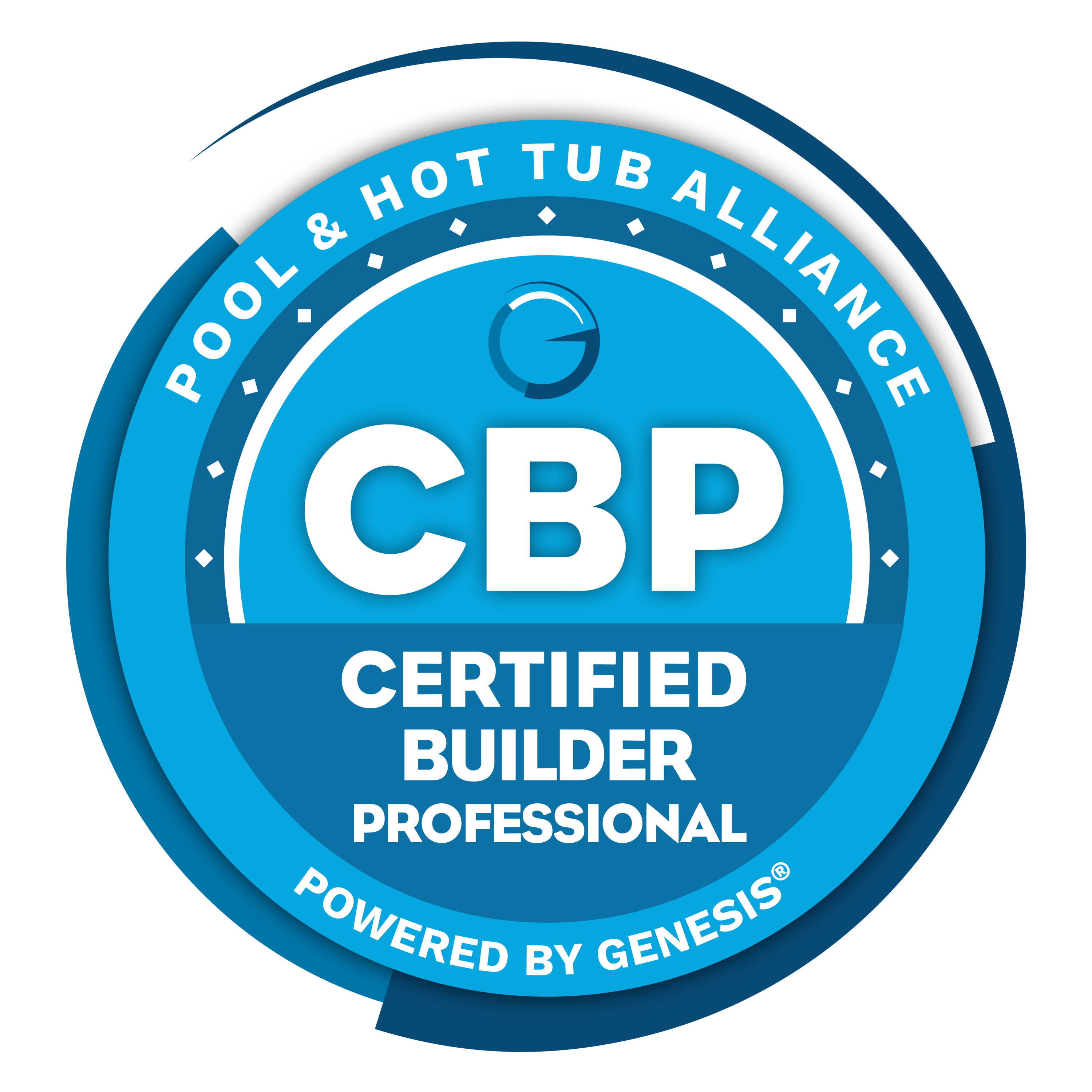 September 15-17
New Brunswick, NJ
24 hours | 2.4 IACET CEUs | 24 PHTA CEUs
$2,090 PHTA Member / $2,590 Non-member
The course registration fee includes beverages, light snacks, and lunch each day.
This comprehensive construction school satisfies the education requirement to sit for the Certified Builder Professional (CBP) exam. Whether a pool is concrete, vinyl liner, or fiberglass, the necessities of a properly executed project remain the same. The water vessel requires correct hydraulics, proper installation, code compliance, and a desired esthetic. To meet the educational demands of an increasing market, GENESIS now offers a 24-hour Vinyl Liner / Fiberglass Pool Construction School.
Day one will cover 8 hours of required hydraulics for both vinyl liner and fiberglass pool installations. Days two and three will cover the fundamentals of installation, structural components, automatic pool covers, and additional water features for both vinyl liner and fiberglass pools.
C260 is a required course to become a Certified Builder Professional.
This course is being co-hosted by the Northeast Spa & Pool Association (NESPA) at the Heldrich Hotel and Conference Center, 10 Livingston Avenue, New Brunswick, NJ 08901.
Hotel Information
Book your room at the Heldrich Hotel online at this link or by phone at (866) 609-4700.
Reference the group name NESPA Room Block or group code 553075 when making your reservation.
You must book your room by August 24 to receive the group rate of $179/night plus tax.
A breakfast buffet is available in the hotel restaurant for approximately $16 plus tax.
Garage self-parking is available nearby in the Morris Street Deck located at 70 New Street for $25/day or valet parking at the hotel is available for $30/day.
The Newark Liberty International Airport (EWR) is approximately 25 miles from the Heldrich Hotel, and here are some Ground Transportation Options.
Learning Objectives:
ENGINEERING
Discuss the introduction of physics of water, including pressure, flow rate, velocity, energy, friction, etc.
Discuss Total Dynamic Head (TDH), system curves, pump curves, and selection.
List code limitations and recommended design parameters for safety and efficiency.
Explain construction details for plumbing and equipment.
Discuss soil mechanics, bearing capacity, lateral pressures, compaction, settlement, differential settlement.
VINYL LINER
Define the installation of vinyl liners - concrete.
Define the installation of vinyl liners - vermiculite.
Define the installation of vinyl liners - steel walls.
Define the installation of vinyl liners - polymer walls.
Discuss the installation of automatic pool covers.
FIBERGLASS
Define what constitutes standard fiberglass pool installation.
Review installation of tanning ledges.
Examine the installation of spas.
Analyze free-standing fiberglass pools.
Discuss the installation of automatic pool covers.
Instructors: