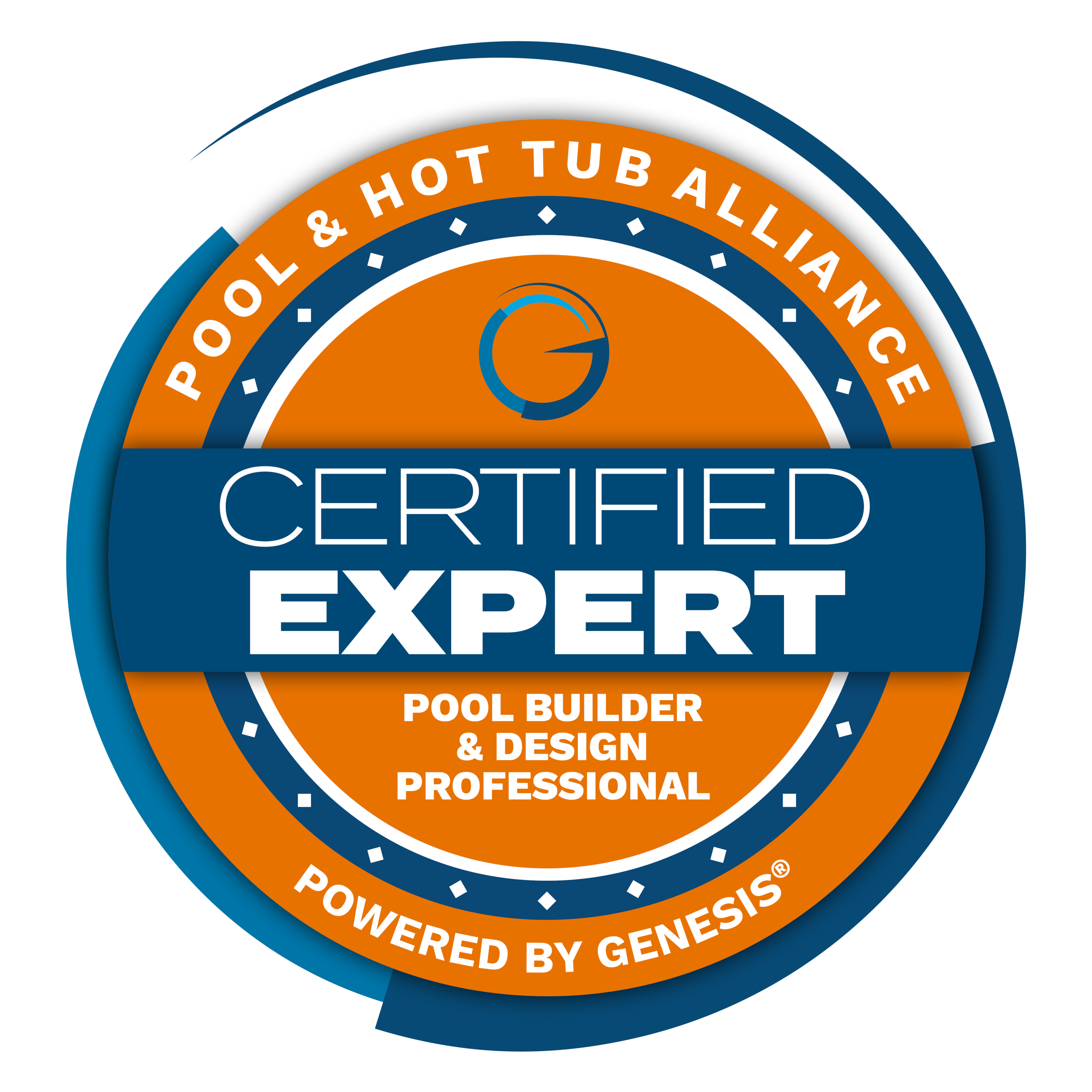 The Certified Expert Pool Builder & Design Professional involves a rigorous design curriculum that validates your knowledge as a well-rounded professional. Being knowledgeable in design will help you market your business, talk to consumers, and translate design features into your plans.
Expert CBP is the third level of certification in the new PHTA Certified Pool Builder and Design Professional Pathway, an education and certification career pathway designed to build on your foundation of knowledge so that you can become a Certified Master Pool Builder and Design Professional.
Prerequisites to Earn the Expert CBP Certification
Current Advanced CBP
Successful completion of the following GENESIS® courses:
Application Process
You must complete and return the Expert CBP application. The Expert CBP application fee is $300.
Please contact PHTA at certification@phta.org for additional information on the Expert CBP application process.
Maintain Your Certification
Learn more about maintaining your status as a PHTA-certified individual and continue to enjoy the associated benefits. To be recertified, you must complete 24 hours of continuing education every three years. The Expert CBP renewal fee is $300.
Application for recertification is due on or before December 31 of the year your certification expires. Failure to recertify by that time, or by the end of the 90 day grace period (April 1 of the following year), will result in a late fee being applied to your certification. Up to 1 year past your certification expiration, you will need to reapply for certification, submit proof of total continuing education hours, and pay the recertification fee and the late penalty. For questions or clarification, please contact PHTA at certification@phta.org or 703-838-0083 ext. 144.