PHTA Standards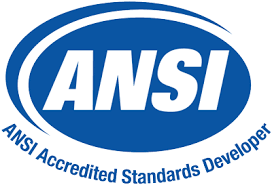 Participation on a PHTA's technical committees, such as the Standards Consensus Committee (SCC) or a Standard Writing Committees (SWC), does not require a PHTA membership. As part of the American National Standards Institute (ANSI) development process, PHTA abides by ANSI Essential Requirements: Due process requirements for American National Standards which includes the following key principles:
Openness
Lack of Dominance
Balance of Interests
Coordination and Harmonization
Notification of Standards Development Activities
Consideration of Views and Objections
Evidence of Consensus and Consensus Body Vote
Procedural Appeal Process
Written Procedures
Due Process!
Policies
PHTA seeks participation on new standards initiatives and standards revisions as noted below. You must complete and submit an application form to be considered to serve on a PHTA technical committee. Application forms are due to PHTA by the stated deadline and may be sent to standards@phta.org for consideration.
If selected to serve as a member on the SCC or a SWC, it is understood that PHTA is granted all and full rights in copyright for any proposed language or information that you provide the committee and understand that you have no rights in any publication of PHTA that uses this information in any form. In addition, committee members agree to abide by PHTA's Antitrust Policy, PHTA's Procedures for American National Standards, PHTA's Guidelines for Standard Writing & Subject Matter Industry Committees, PHTA Conflict of Interest Policy, and PHTA's Volunteer Code of Conduct.