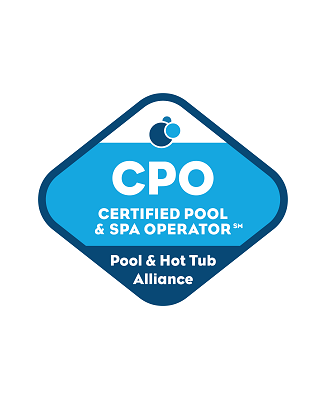 The Certified Pool & Spa Operator® (CPO®) certification program is the world's leading education and certification program for keeping pools safer and keeping them open. Over 400,000 students have been trained since 1972.
CPO certification provides individuals with the knowledge, techniques, and skills required for proper pool operations. This course is available as both a blended training program or completely virtual (completely online), and is also eligible for IACET Continuing Education Units (CEUs).
To find out if your state or jurisdiction requires operator training, please view our training map (click image to enlarge):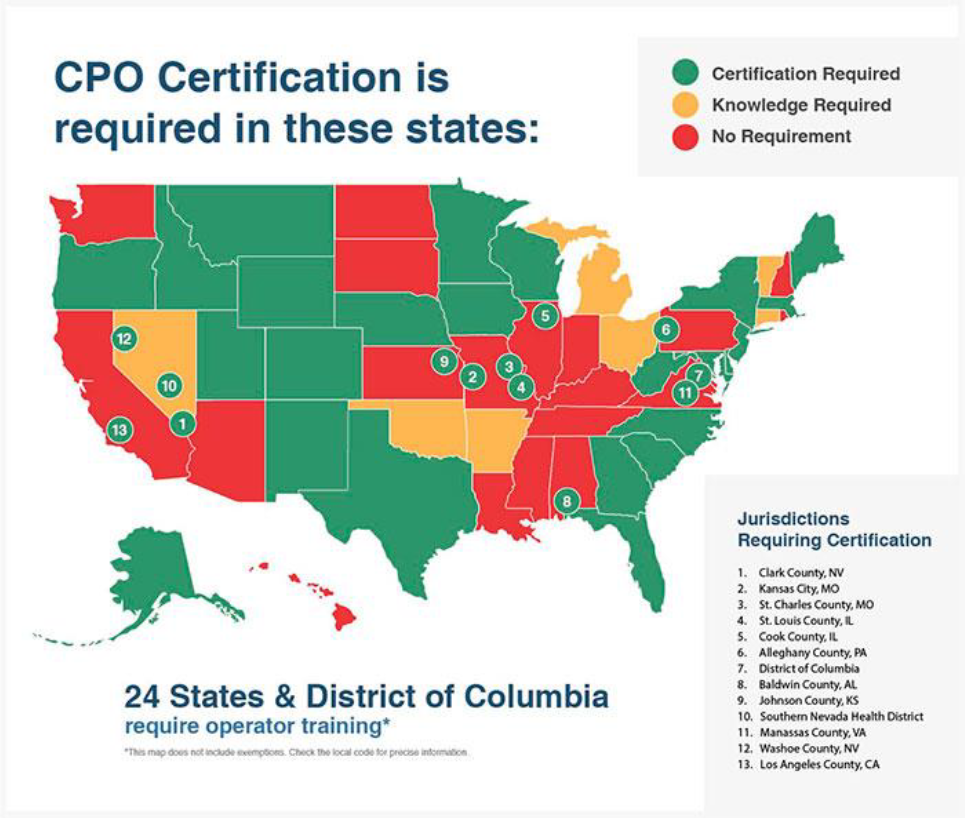 Please Note:
Students who have started and need to finish the course, click here
Students who have purchased the course but have not yet started it, click here.
You will learn how to:
Reduce risks in and around the water
Prevent drowning, recreational water illness, suction entrapment, evisceration, diving accidents, electrocutions, chemical hazards, and slips and falls
Address regulatory guidelines
Maintain disinfection and water balance
Manage water problems
Perform troubleshooting, chemical testing, and record keeping
Manage chemical feed
Utilize automation and technology
Course Options
The curriculum of CPO® Certification courses is taught by certified instructors and will cover information from the Pool & Spa Operator™ Handbook and local codes. Course completion can occur through the following:
Resources
Certified Pool & Spa Operator™ Handbook
This fundamental training and reference manual is for aquatic professionals, including operators, health officials, service technicians, retailers, property managers, and manufacturers. Industry leaders recognize this handbook as the single most important resource for the recreational water industry. Handbook features include:
Full color throughout
Color-coded chapter identification
Expanded keyword index and table of contents
Mathematical and calculation guides
The Pool Math™ Workbook is the industry's leading textbook focused solely on making swimming pool and spa calculations easier. The workbook begins with a basic math skills test, allowing students to determine basic math knowledge and ability, and also includes important conversions and calculation review.
Still have questions? Email us at service@phta.org.
CPO Instructors
Interested in teaching the CPO course? Download our How to Become a CPO Instructor brochure to learn more.