Member Profile: Rick Woemmel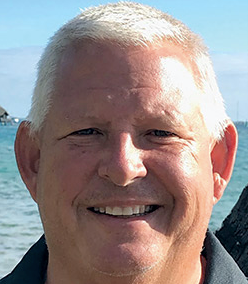 How long have you been a member of PHTA?
I started my company 27 years ago and knew that education was the backbone of becoming an elite company. I joined as soon as I started my company.

Why did you join PHTA?
Education and networking were my primary goals in joining. I have met so many great builders, retailers, and service companies... I am awestruck every day when I hear how people are doing that I have known for many years.

What committee/council/chapter do you currently volunteer with?
I am on the Builders Council, the Technical Committee, and the CPO Task Force.

What do you enjoy most about volunteering?
Meeting different people in the industry. I have become very good friends with many of them through the years.

What is your current occupation? How long have you been in the pool and hot tub industry?
I am the President of Bi-State Pool & Spa, which I started 27 years ago. I was in the industry for 8 years prior to that.

What do you love most about the pool and hot tub industry?
Obviously the people. But working outdoors and seeing families gleam at their finished projects sure puts a smile on my face as well.

How do you define success?
When all of the people that work with me are happy, I feel like I am successful.

Who inspires you?
Being a part of the Carecraft group, plus all of the other folks I have met at Latham, Pentair, etc. I feel truly blessed to have met so many great people that I can call at any time to ask a question and they always treat me like family.

If you could choose anyone as a mentor, who would you choose? Why?
There was a guy, Paul Jensen, who would tell the story of NSPI (which was later APSP and now PHTA) starting in his father's basement. Paul passed a year ago, but was the instructor for many of the classes I had taken when I first got into the industry. I later had the privilege of teaching many courses with him. Simply a great guy.

What's one thing - either industry-related or not - you learned in the last month?
Helping out on various committees, I get to hear about ideas and legislation that may be on the horizon. Increasing gunite PSI standards was the latest news that I have come across.

What's something about you (a fun fact) that not many people know?
I love to SCUBA dive and while I do not actively teach any more, I did earn my instructor certificate many years ago.

What's the last book you read?
Where the Crawdads Sing

What's the first concert you ever attended?
The Beach Boys

If you had to eat one meal every day for the rest of your life, what would it be?
Crab legs and ice cream... I probably wouldn't live long if I ate it every day, though.