Media Contact:
Megan Magaña
Senior Marketing Manager, PSP/Deck Expo
Megan.Magana@informa.com
CALLING SPEAKERS FOR PSP/DECK EXPO 2023
Setting the Stage
PSP/Deck Expo is accepting speaker proposals for its 2023 event, to be held November 10-15, at the Las Vegas Convention Center. If you're interested in presenting an educational seminar, submit a proposal now! The deadline for submissions is March 13.
The event's Pre-Show Education runs November 10-12, and the Classroom Education, for which proposals are being accepted, runs November 13-15, which are also the Expo days.
Standards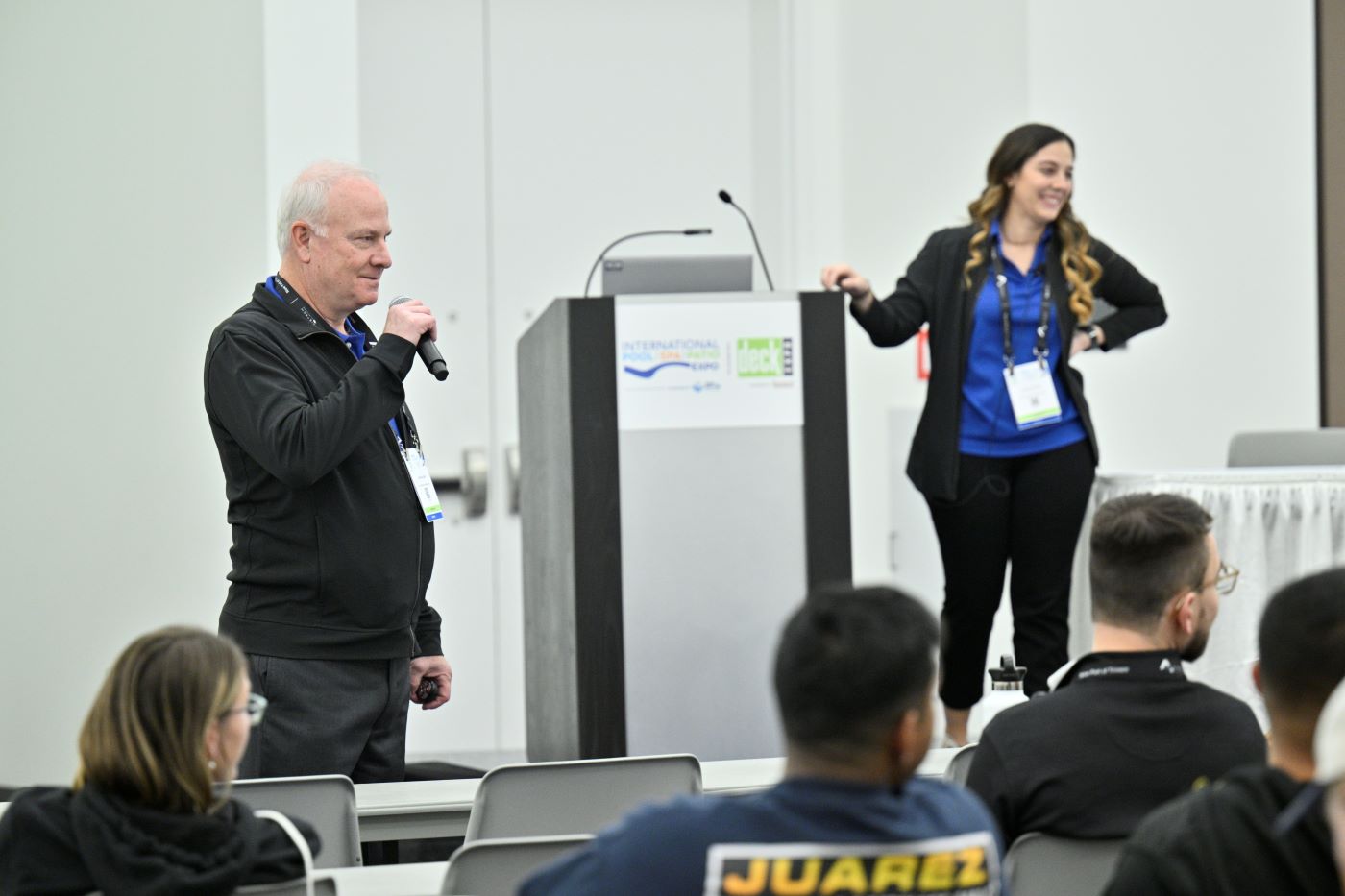 New in 2023, PSP/Deck Expo is now an IACET – Accredited Provider. As an IACET-accredited provider of CEUs, all learning events will comply with the ANSI/IACET Continuing Education and Training Standards.
IACET is recognized internationally as a standard development organization and accrediting body that promotes quality of continuing education and training.
Time to Learn
PSP/Deck Expo is seeking topics across several categories for pool, spa, and outdoor living pros. Including:
Builder

Shotcrete
Plaster
Project Profiles (high-end installations)


Business

Client Relations
Legal/Safety/Liability
Marketing & Sales


Service

Leaks
Specialty Chemicals
Alternative Sanitation


Retail

Showroom Design
Merchandising
And many more topics are available; the full list is here.
Next Steps
The event's Conference Advisory Committee will review and rate submissions. Final acceptance will be based on the course's ability to meet submission standards, overall program/track specifications, and industry need. Final selections will be made in May 2023. Authors will be notified at that time.
How it Fits
The classroom education is one of many education opportunities at PSP/Deck Expo. Other education sessions are:
Pre-Show Education. Running November 10-12 during the 2023 event. These are typically multi-day or full-day classes from the events show partners: PHTA, GENESIS®, or NADRA.
Specialty Education. Running November 10-15 during the 2023 event. These are association-led courses to help attendees stay informed. Courses are available from American Shotcrete Association and National Plasterers Council.
Show Floor Education. Running November 13-15 during the 2023 event, and always during Expo Hall hours. These sessions are short but impactful and can include panels or hands-on-demos.
Deadline
In 2022, the event received more than 140 submissions, with many coming in in the final day. Authors are encouraged to submit early – and may submit multiple sessions with different topics. The deadline to apply is March 13, 2023.