Are you looking to increase your profits? Want to elevate your design skills? Are you handling more renovation projects? GENESIS delivers an educational experience for the pool and hot tub professional who aspires to be nothing less than the best. Take your business to levels beyond your wildest dreams and register now for a GENESIS school.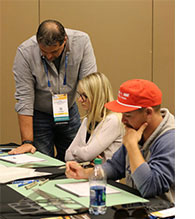 February 3 - 5
Music City Center in Nashville, Tennessee
www.southeastshow.com
DESIGN 211: Elements of Design join Genesis University Instructor, Jason Brownlee, SWD Registered, ASLA, as he introduces you to the fundamentals of good design. Brownlee breaks down the course into two categories: the Elements of Design and the Principles of Design, providing students the opportunity to grasp the essential elements. The SWD Core course culminates with a final project and peer review.
The design process is very important to me. I believe this class was the most valuable of all the GENESIS courses I have taken. Jason is a quality designer with a great personality, which is easily conveyed in his teaching." Jason Dedels, Gib-San Pools of Toronto, Ontario, Canada.
Register for the Southeast Pool & Spa Show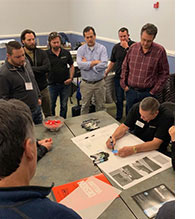 February 12 - 15
Orange County Convention Center in Orlando, Florida
www.underthesunexpo.com
"I was absolutely blown away by the level of expertise, knowledge, and experience of the instructors in Major Renovations. I'm convinced to attend another GENESIS class." Jack Wright of Anasazi Pools and Spas Inc. in Phoenix, Arizona. "I had researched industry education and spoke with other builders; they all pointed me to GENESIS."
CONSTRUCTION 281: Major Renovations, taught by Genesis University Instructors Bill Drakeley, ACI, and Paolo Benedetti, provides students how-to lists and details on everything from material considerations to liability concerns to completing an interactive renovation project with an instructor and peer review.
GENESIS will also provide these short programs during the conference:
Register for the Everything Under the Sun Expo™
GENESIS Accreditation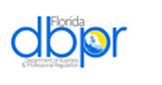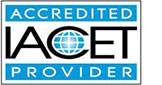 GENESIS is accredited by the International Association for Continuing Education and Training (IACET). GENESIS complies with the ANSI/IACET Standard, which is recognized internationally as a standard of excellence in instructional practices. As a result of this accreditation, GENESIS is accredited to issue the IACET CEU.
For a full list of events and details, visit our website at www.genesisuniversity.org.