FOR IMMEDIATE RELEASE
December 7, 2022
Media Contact:
Amy Willer
Associate Director, Marketing and Communications
703-838-0083, ext. 121 | awiller@phta.org
Pool & Hot Tub Alliance Announces Recipients of 2022 Chairman's Award
(Alexandria, Va.) - The Pool & Hot Tub Alliance (PHTA) is proud to announce the winners of the 2022 PHTA Chairman's Award. This is a new award developed by PHTA Chairman Charlie Claffey and the PHTA Board of Directors. The winners were honored during the Keynote Presentation at the International Pool | Spa | Patio Expo, co-located with Deck Expo (PSP/Deck Expo) on November 15 in Las Vegas, Nevada.
The Chairman's Award is given to individuals who are leading the way and making amazing contributions to the pool, spa, and hot tub industry as a whole. The award also recognizes the companies who employ the winners, for supporting them in their leadership roles.
The awards were presented jointly by Claffey and PHTA Board Chair-Elect Joseph Laurino, Ph.D.
This year's Chairman's Award winners are:
Steve Barnes, former Co-Chair of the PHTA Technical Committee and current Chair of the PHTA Standards Policy Committee, and employer Olaf Mjelde, Owner of AquaStar Pool Products.
Jim Egan, Chair of the PHTA Editorial Review Committee and Member of the PHTA Recreational Water & Air Quality Committee (RWAQC), and employer Scott Amsbaugh, President and CEO of LaMotte.
Ken Gregory, former Co-Chair of the PHTA Technical Committee, and employer Tony Gonzales, Engineer Services Manager at Pentair.
Jody O'Grady, Chair of the RWAQC, and employers Andrea Chaney, Brand Development Manager, and Wade Beebe, Vice President and General Manager of Taylor Water Technologies LLC.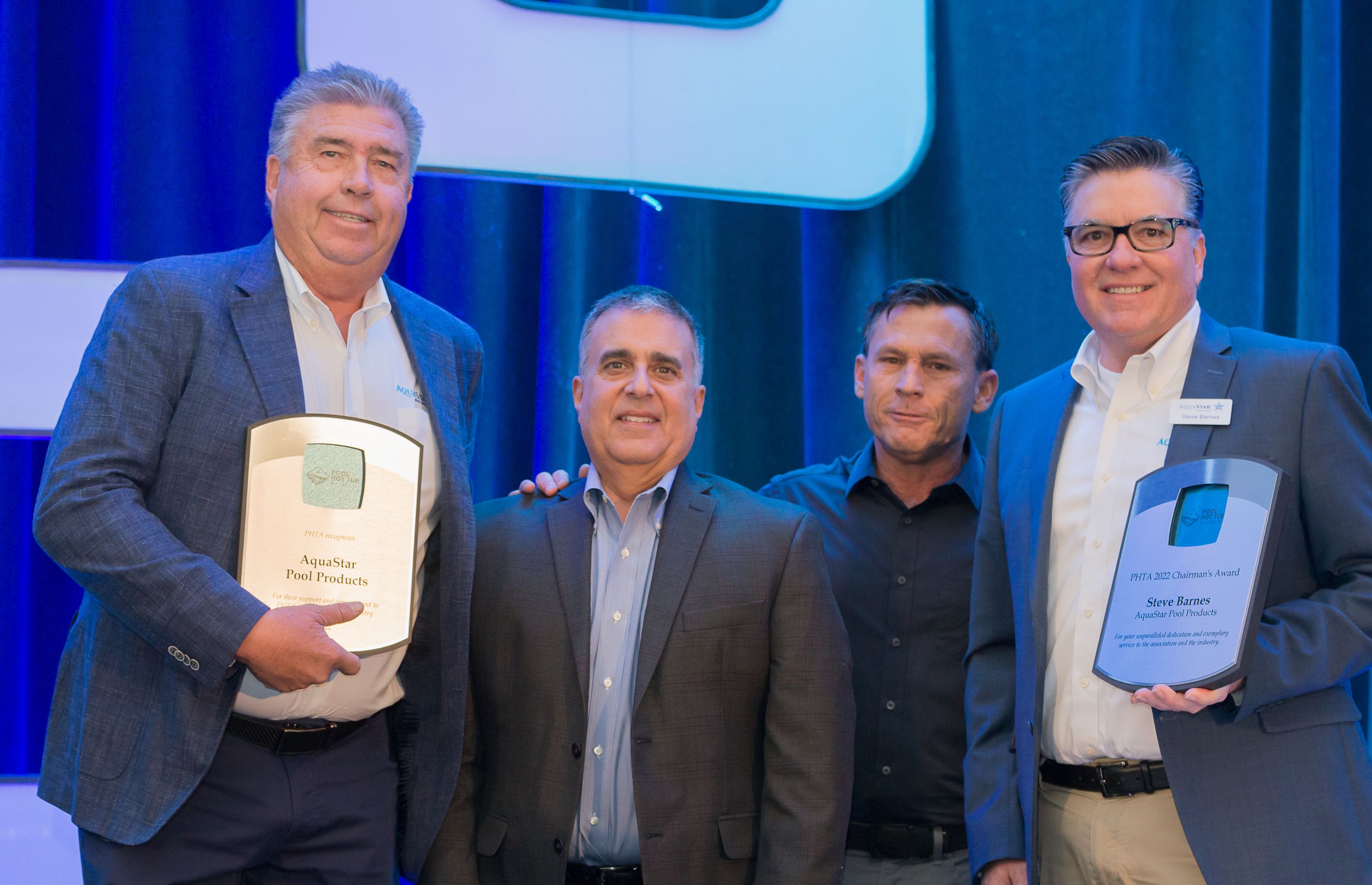 (L to R: Olaf Mjelde, Joe Laurino, Charlie Claffey, Steve Barnes.)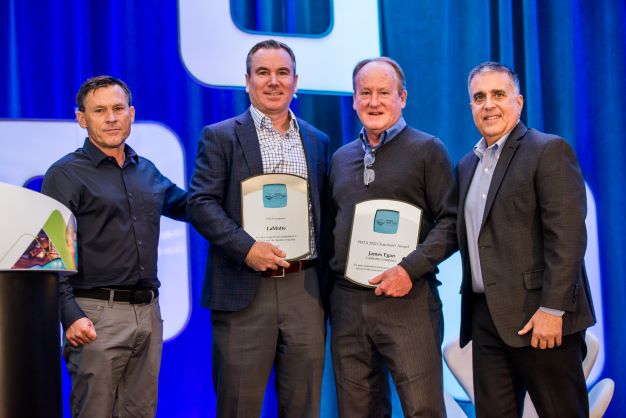 (L to R: Charlie Claffey, Scott Amsbaugh, Jim Egan, Joe Laurino.)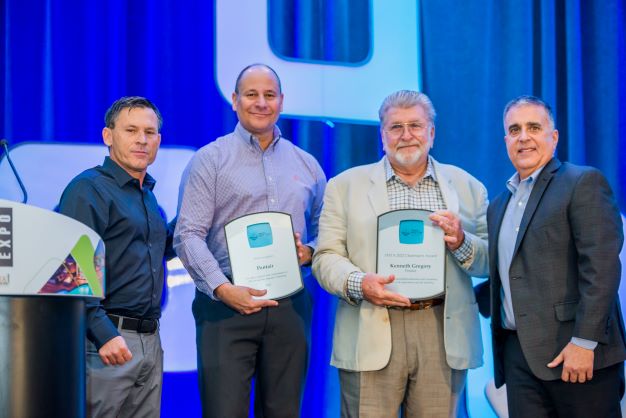 (L to R: Charlie Claffey, Tony Gonzales, Ken Gregory, Joe Laurino.)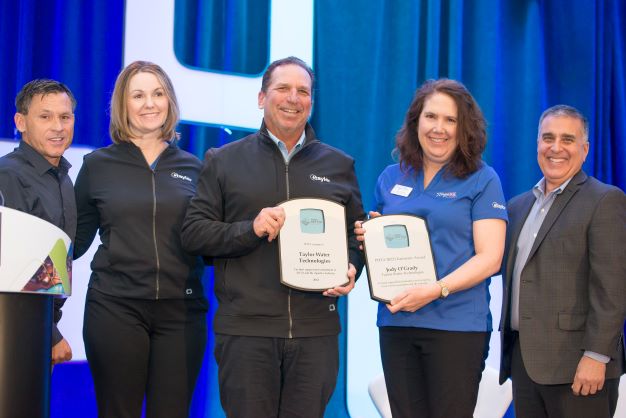 (L to R: Charlie Claffey, Andrea Chaney, Wade Beebe, Jody O'Grady, Joe Laurino.)
"PHTA's mission is to educate, advocate, and elevate. The four inaugural recipients of the Chairman's Award truly embody that mission through their active participation in the industry standards development process," says Claffey, President of Claffey Pools. "Their dedication, commitment, and countless hours put into volunteering and making a positive impact deserve recognition and commendation from the industry as a whole. Congratulations to Steve, Jim, Ken, and Jody!"
For more information, please contact Amy Willer, PHTA's Associate Director of Marketing and Communications, at awiller@phta.org or 703-838-0083, ext. 121.
###
About the Pool & Hot Tub Alliance
The Pool & Hot Tub Alliance (PHTA), a non-profit organization with over 3,600 members from around the world, was established in 1956 to support, promote, and protect the common interests of the $36.5B pool, hot tub, and spa industry. PHTA provides education, advocacy, standards development, research, and market growth to increase our members' professionalism, knowledge, and profitability. Additionally, PHTA facilitates the expansion of swimming, water safety, and related research and outreach activities aimed at introducing more people to swimming, making swimming environments safer, and keeping pools open to serve communities. For more information, visit www.phta.org.