For Immediate Release
January 14, 2020
Nicole Tropp
Public Relations Specialist
ntropp@phta.org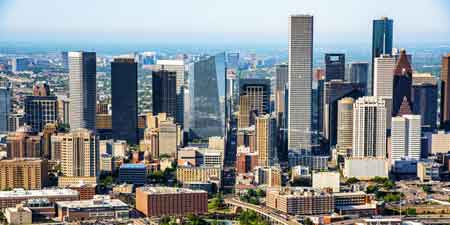 (COLORADO SPRINGS, CO) — The 17th Annual World Aquatic Health™ Conference (WAHC) will be held October 14-16, 2020 at the Omni Houston Hotel in Houston. Early registration opens Wednesday, April 1, 2020 on the WAHC website, by email at conference@phta.org, or by calling 719-540-9119.
The WAHC is the premier aquatic research forum presented by the industry's leading educator, the Pool & Hot Tub Alliance (PHTA). It is the largest educational conference in the aquatics industry. Professionals from across the globe gather to collaborate, discuss, learn, and network with like-minded specialists, industry leaders and experts.
"The WAHC continues to grow and have a major impact on our industry and communities," said PHTA President & CEO Sabeena S. Hickman, CAE. "We are looking forward to hosting another top-notch conference in lively Houston, Texas this fall!"
The scientific conference features seminars covering topics such as aquatic career progression, new industry technology, environmental health issues, aquatic health benefits, facility management, and recreational water illnesses.
The Council for the Model Aquatic Health Code (CMAHC) will be in attendance again this year in Houston. The CMAHC promotes health and safety at the nation's public swimming pools and hot tubs through use of the science-based guidance found in the Centers for Disease Control and Prevention's (CDC) Model Aquatic Health Code (MAHC).
Pre- and post-conference events include the increasingly popular environmental health symposium, the annual PHTA Instructor Update Meeting, an insider's tour of local aquatics facilities, USA Swimming's Regional Build-A-Pool Conference, and welcome and closing receptions.
Industrial Test Systems, Inc. has partnered as a WAHC sponsor again in 2020, promoting water quality testing and safety. To discuss corporate and media sponsorship opportunities available at the WAHC, contact the conference team at conference@phta.org or at 719-540-9119.
Speakers interested in presenting during the WAHC break-out sessions can submit the Call for Papers application form until Feb. 7, 2020. Pertinent information and updates about the conference can be found at phta.org/wahc.
Be sure to save the date and plan to join PHTA in Houston as the WAHC continues the tradition of disseminating cutting edge science, relevant to all segments of the pool and spa market!
...
About PHTA
The Pool & Hot Tub Alliance (PHTA) was formed in 2019, combining the Association of Pool & Spa Professionals (APSP) and the National Swimming Pool Foundation (NSPF). With the mission to "Celebrate the Water," PHTA facilitates the expansion of swimming, water safety and related research and outreach activities aimed at introducing more people to swimming, making swimming environments safer and keeping pools open to serve communities. For more information, visit PHTA.org.